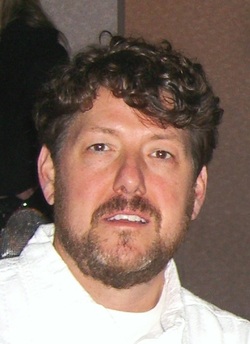 JR Moyer



Lives in Hammond Oregon at the top most corner of the state where the Columbia meets the Pacific. Living in a fine old home built in 1889 with an attached workshop filled to the brim with a collection of wood found along the coastal shores and downstream river banks. He is self taught and still learning after 30 years of fascination about wood, its unique characteristics and place in man's history. JR has a great love of texture, grain, and in blending styles from contemporary, abstract and traditional artistries. His work has been shown in galleries in Maryland, Oregon and Washington. His pieces have been featured in settings from restaurant entrances in Austin Texas to shopping malls in Southern Maryland as well as area magazines highlighting local art and artists in and around the Oregon coast . His commissioned works hang in the city counsel chambers of Cannon Beach OR to private collections across the US.

JR received a degree in Marine Biology from the University of Texas and did his Graduate work both at the Texas research facility in Port Aransas and at the Friday Harbor Labs of the University of Washington. It was during this time in the San Juan Islands of Washington that he knew that he belonged in the coastal Northwest.

His unexplained fascination with collecting antique hammers and his marine biology background resulted in the "mash-up" name of his studio and small business

"Hammerhead Woodworking".
---